Business Intelligence Dashboard
Displays extracted data in a meaningful way with an overview of all historical transactions.
Risk Analytics
Enables you to know in advance, possible defaulters based on historical transaction data.
Deeper Customer Insights
Captures financial and non-financial data which are not included in a CRB report.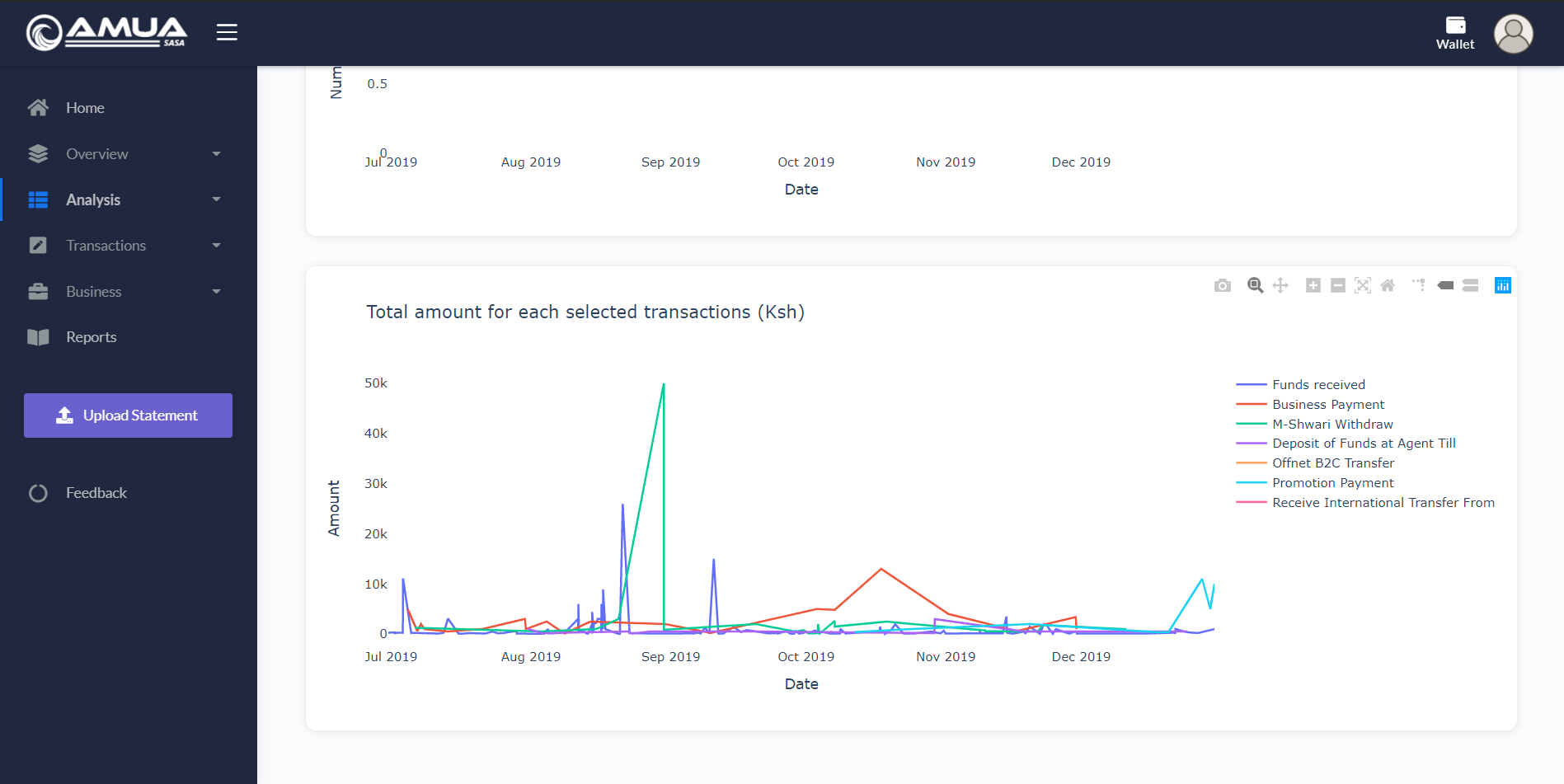 Predictive Analytics
Groups patterns into specific clusters, enabling you to predict future customer behaviour and product needs.
Automated Report Generator
Generates a downloadable report based on processed data and expert knowledge from loan officer.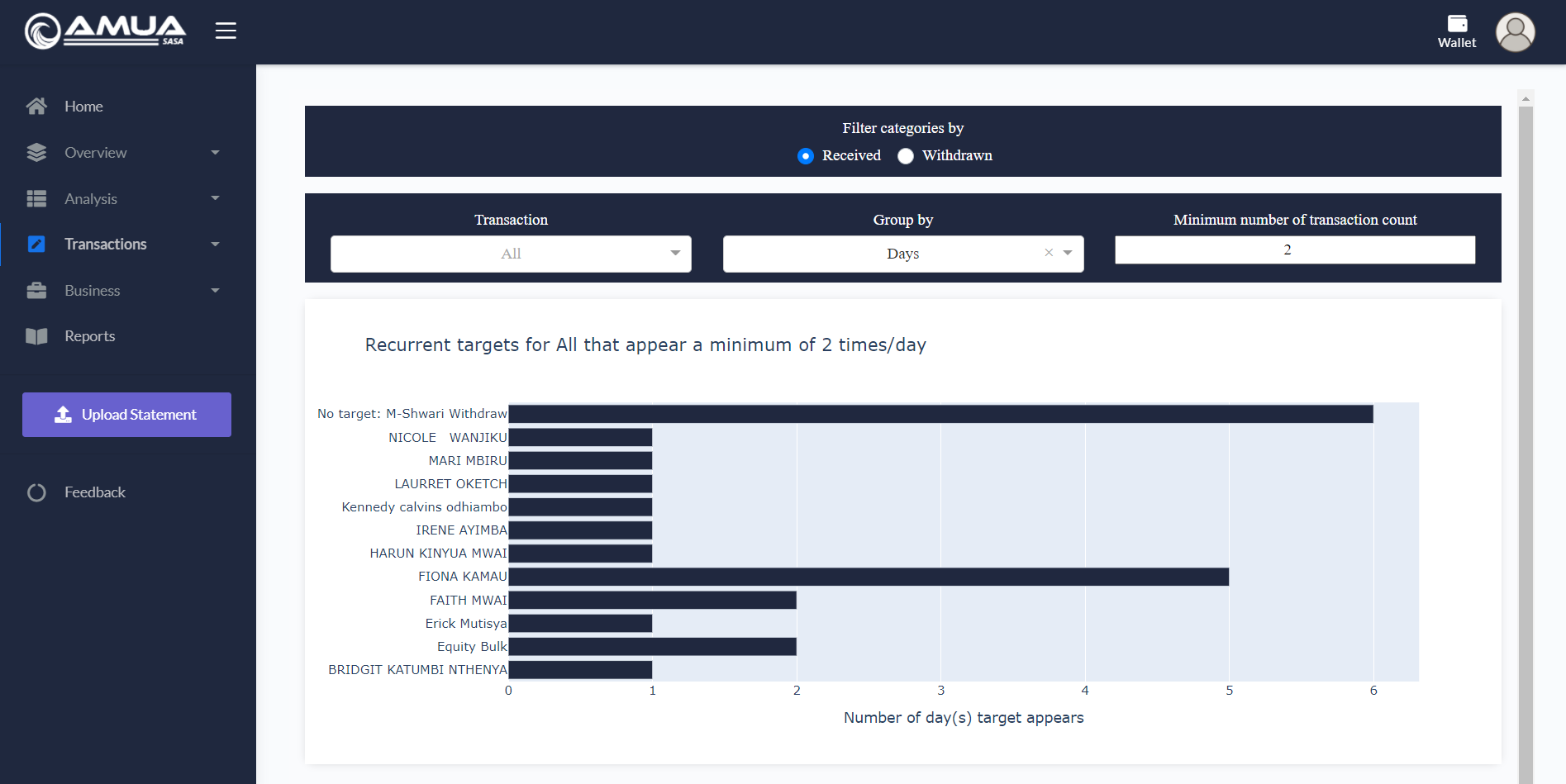 Fraud Prevention & Detection
Able to profile and detect fraudulent behavior based on historical transaction data on M-PESA or Bank Statement.